Exporters and Suppliers of High Nickel Alloy Sheets, Plates and Coils
ASTM B 161, 162, 163 Nickel Alloy 201 Shim Sheet| Incoloy 800 Chequered Plate | Monel 400 Coils Suppliers in India | High Nickel Alloy Perforated Sheet | Hastelloy Hot Rolled Plate Exporter | Inconel 600 Strips Leading Manufacturers.
Bhavya Steel additionally offers a wide assortment of Inconel modern sheets, mechanical compound plates, mechanical Hastelloy sheets, composite 20 mechanical plates, duplex steel plate, too duplex steel sheets, combination 20 loops, Hastelloy amalgam foils, high nickel steel plate and nickel amalgam sheets which are products from the high calibre of crude materials.
Produced utilizing prevalent quality crude materials, these combination 20 sheets, Hastelloy C22 plate, duplex sheets and loops, the too duplex plate can be profited at the most serious cost. This Inconel, Monel, Hastelloy, Alloy 20 sheets, plates and sheets produced according to the universal quality and wellbeing gauges.
These amalgam sheets, plates and loops accessible evaluation like Inconel 600, Inconel 601, Alloy 625, Inconel 718, Incoloy 800, Incoloy Alloy 800H, Incoloy Alloy 800HT, Incoloy Alloy 825, Monel Grades like Monel 400, Monel Alloy K500, Hastelloy C22, Alloy C276, Hastelloy Alloy B3 and Hastelloy Alloy C2000, and so on.
Types of High Nickel Alloys and their Grade Specifications:-
| | |
| --- | --- |
| Duplex Steel Sheets, Plates & Coils | ASTM A240 / ASME SA240 UNS NO S31803, S32205 |
| Super Duplex Sheets, Plates & Coils | ASTM A240 / ASME SA240 UNS NO S32550, S32750, S32760 |
| Nickel Alloy Sheets, Plates & Coils | ASTM B162 / SB162 UNS 2200 NICKEL 200, UNS 2201 NICKEL 201 |
| Monel Sheets, Plates & Coils | ASTM B366 / ASME SB366 UNS 4400 MONEL 400, UNS 5500 K500 |
| Inconel Sheets, Plates & Coils | ASTM B366 / ASME SB366 UNS 6600 INCONEL 600, ASTM B168 / ASME SB168 UNS 6601 INCONEL 601, ASTM B443 / ASME SB443 UNS 6625 INCONEL 625, ASTM B424 / ASME SB424 UNS 8825 INCONEL 825, ASTM B409 / ASME SB409 INCONEL 800, ASTM B670 / ASME SB670 INCONEL 718 |
| Hastelloy Sheets, Plates & Coils | ASTM B366 / ASME SB366 UNS 10276 HASTELLOY C276, B3, C2000 |
| Alloy 20 Sheets, Plates & Coils | ASTM B463 / ASME SB463 UNS 8020 ALLOY 20 / 20 CB 3 |
High Nickel Alloys and its main types:-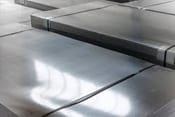 Bhavya Steel is one of the largest exporter, manufacturer and supplier of Inconel Sheets, Plates and Coils in India
We offer customization of Monel Sheets, Plates and Coils as per the requirements directed by the clients. 
Incoloy Sheets, Plates and Coils are used for several industries such as in Food Equipment, Power Generation, Nuclear, etc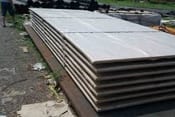 Designed with high precision and engineered with hi-tech equipment these Hastelloy Sheets & Plates have excellent mechanical properties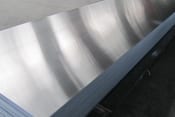 Bhavya Steel is a well-known supplier and stockiest of Nickel Sheets, Plates and Coils in all available grades, materials as per requests.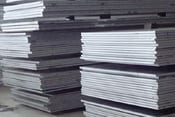 We are instrumental in supplying, and trading of an extensive collection of  Alloy 20 Plates and Coils to respected customers.
What are the characteristics of High Nickel Alloy?
Highly impervious to different decreasing synthetic substances
Excellent protection from harsh alkalies
High electrical conductivity
Excellent erosion protection from refined and normal waters
Resistance to unbiased and soluble salt arrangements
Excellent protection from dry fluorine
Widely used to deal with harsh pop
Good warm, electrical and magnetostrictive properties
Offers some protection from hydrochloric and sulfuric acids at unobtrusive temperatures and fixations
Sheets / Plates / Coils Exporters and Suppliers
Mumbai, Delhi, Kolkata, Chennai, Bengaluru, Hyderabad, Ahmadabad, Pune, Surat, Jaipur, Kanpur, Lucknow, Nagpur, Ghaziabad, Indore, Coimbatore, Kochi, Patna, Kozhikode, Bhopal, Thrissur, Vadodara, Agra, Malappuram, Thiruvananthapuram, Kannur, Ludhiana, Nashik, Vijayawada, Madurai, Varanasi, Meerut, Faridabad, Rajkot, Jamshedpur, Srinagar, Jabalpur, Asansol, Vasai Virar City, Allahabad, Dhanbad, Aurangabad, Amritsar, Jodhpur, Ranchi, Raipur, Kollam, Gwalior, Durg-Bhilainagar, Chandigarh, Tiruchirappalli, Kota, etc.
Singapore, Malaysia, Hongkong, Thailand, Indonesia, Taiwan. Other countires includesAfghanistan, Albania, Andorra, Austria, Bahrain, Bangladesh, Bhutan, Brunei, Belarus, Belgium, Bulgaria, Cambodia, China, Cyprus, Croatia, Czech Republic, Denmark, Estonia, Egypt, Finland, France, Germany, Greece, Georgia, Hungary, Iceland, Ireland, Italy,Iran, Iraq, Israel, Japan, Jordan, Kazakhstan, Kuwait, Kyrgyzstan, Lebanon, Latvia, Latin America, Liechtenstein, Lithuania, Luxembourg, Malta, Moldova, Monaco, Maldives, Mongolia, Myanmar (Burma), Nepal, North Korea, Netherlands, Norway, Oman, Poland, Portugal, Pakistan, Palestine, Philippines, Qatar, Russia, Romania, Russia, San Marino, Serbia and Montenegro, Slovakia, Slovenia, Spain, Sweden, Switzerland, Saudi Arabia,South Korea, South Africa, Sri Lanka, Syria,Tanzania, Tajikistan, Thailand, Turkey, Turkmenistan, Ukraine, United Kingdom, United Arab Emirates (UAE), Uzbekistan, Vietnam, Yemen.
Chemicals, Petrochemicals, Oil & Natural Gas Organization, Fats, Fertilizers, Sugar Mills & Distilleries, Cement Industries, Ship Builders, Paper Industries, Pumps, Automation, Paints, Steel Industries, etc.