Exporters and Suppliers of Carbon Stel Sheets, Plates and Coils
CS Sheets Plates Coils in Mumbai, Maharashtra | Importers and Stockists of Sheets and Coils | Purchase at best price | Sheets Exporters and Suppliers
Bhavya Steel is one of the conspicuous provider and dealer of Carbon Steel Strip, Sheets, Plates and Coils, where the considerable carbon content gives the combination extraordinary protection from oxidizing synthetic compounds and to high-temperature oxidizing gases. Models are tail – gas re – radiators utilized in the creation of nitric corrosive and steam – warming coils in nitric – in addition to – hydrochloric corrosive arrangements utilized for pickling Carbon steels and reprocessing atomic energizes.
Work solidifying, precipitation solidifying, and strong – arrangement solidifying are performed for reinforcing these Strips offered by Bhavya Steel. In different sorts of high – temperature water, it shows low consumption rates and magnificent protection from stress – erosion breaking.
Specifications of Sheets Plates and Coils:-
| | |
| --- | --- |
| Specifications | ASTM A283, A516 / ASME SA283, SA516 |
| ASTM A283 Sheet Thickness | 3/16″ to 24″ |
| Carbon Steel Plate & Sheets Width & Length | 1 mm TO 200 mm THK in 1000 mm to 3000 mm width x 2500 mm / 5000 mm / 10000 mm |
| ASME SA 283 Carbon Steel Plates grade | 517 GR. 60 / 70, IS 2062, IS 2002 |
| Steel Coils Surface | 2B, 2D, BA, NO.1, NO.4, NO.8, 8K, mirror, checkered, embossed, hair line, sand blast, Brush, etching, etc |
| Carbon Steel Circle Finish | Hot rolled plate (HR), Cold rolled sheet (CR) |
| Carbon Steel Coils Form | Coils, Foils, Rolls, Plain Sheet, Shim Sheet, Strip etc. |
Types of Carbon Sheets Sheets, Plates and Coils
We offer ASTM A515 Grade 70 Sheets, Plates & Coils that are excellent resistance to corrosion. These are made of high grade material.
We provide ASTM A516 Grade 70 Sheets, Plates & Coils offered by us are of superior quality,  high durability and ductility.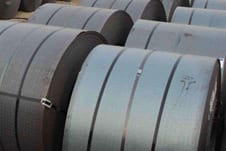 Bhavya Steel provides ASTM A515 Grade 60 Sheets, Plates & Coils are extensively used in industrial sector for manufacturing machines.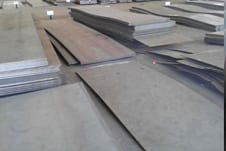 We are one of the leading Stockiest, Exporter and Supplier of ASTM A516 Grade 60 Sheets, Plates & Coils Avaliable in different types of grades and custom sizes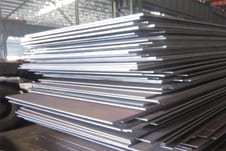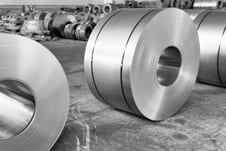 We are instrumental in supplying, and trading of  an extensive collection of  ASTM A572 Grade 42/50 Sheets, Plates & Coils to respected customers.
Mechanical properties of these Bhavya Steel Sheets change with item structure and temper, which further has a brilliant quality to completely fulfil client's necessities. The compound has fantastic protection from stress – erosion splitting, and furthermore utilized for high-temperature burners, ventilation work, petrochemical warmers and heaters. Regular machining methods utilized for these iron-based CS Plates offered by us might be utilized, which accomplishes work-solidify during machining and has higher quality and "stickiness" not common of steels.
The expansion of the limited quantity of palladium is to honour the erosion capability of Ti, in this way improving the consumption opposition of titanium in diminishing situations. Bhavya Steel additionally offers these Carbon Steel Coils in various sizes, shapes and structures according to clients' determinations at reasonable rates.
Sheets / Plates / Coils Exporters and Suppliers
Mumbai, Delhi, Kolkata, Chennai, Bengaluru, Hyderabad, Ahmadabad, Pune, Surat, Jaipur, Kanpur, Lucknow, Nagpur, Ghaziabad, Indore, Coimbatore, Kochi, Patna, Kozhikode, Bhopal, Thrissur, Vadodara, Agra, Malappuram, Thiruvananthapuram, Kannur, Ludhiana, Nashik, Vijayawada, Madurai, Varanasi, Meerut, Faridabad, Rajkot, Jamshedpur, Srinagar, Jabalpur, Asansol, Vasai Virar City, Allahabad, Dhanbad, Aurangabad, Amritsar, Jodhpur, Ranchi, Raipur, Kollam, Gwalior, Durg-Bhilainagar, Chandigarh, Tiruchirappalli, Kota, etc.
Singapore, Malaysia, Hongkong, Thailand, Indonesia, Taiwan. Other countires includesAfghanistan, Albania, Andorra, Austria, Bahrain, Bangladesh, Bhutan, Brunei, Belarus, Belgium, Bulgaria, Cambodia, China, Cyprus, Croatia, Czech Republic, Denmark, Estonia, Egypt, Finland, France, Germany, Greece, Georgia, Hungary, Iceland, Ireland, Italy,Iran, Iraq, Israel, Japan, Jordan, Kazakhstan, Kuwait, Kyrgyzstan, Lebanon, Latvia, Latin America, Liechtenstein, Lithuania, Luxembourg, Malta, Moldova, Monaco, Maldives, Mongolia, Myanmar (Burma), Nepal, North Korea, Netherlands, Norway, Oman, Poland, Portugal, Pakistan, Palestine, Philippines, Qatar, Russia, Romania, Russia, San Marino, Serbia and Montenegro, Slovakia, Slovenia, Spain, Sweden, Switzerland, Saudi Arabia,South Korea, South Africa, Sri Lanka, Syria,Tanzania, Tajikistan, Thailand, Turkey, Turkmenistan, Ukraine, United Kingdom, United Arab Emirates (UAE), Uzbekistan, Vietnam, Yemen.
Chemicals, Petrochemicals, Oil & Natural Gas Organization, Fats, Fertilizers, Sugar Mills & Distilleries, Cement Industries, Ship Builders, Paper Industries, Pumps, Automation, Paints, Steel Industries, etc.