Bhavya Steel Stockiest is a leading Alloy Steel Grade 11 Sheet Plate supplier to domestic and international markets. We offer these supplies at the best market costs. These products are available in customized sizes and specifications. These alloy steel plates are always in high demand. To ensure the customers, we supply a product with appropriate documentation and testing certifications.
Alloy Steel Grade 11
The Alloy Steel Grade 11 Plate Sheet has many advantageous properties, including high tensile strength and yield strength, increased durability, extended service life, and easy installation. In addition, its chromium component increases the toughness of sheet and plate products and helps prevent corrosion. Alloy steel P11 is made up of silicon, manganese, and aluminium.
Alloy Steel Grade 11 Coils are known for their outstanding quality and great utility and are widely used in various industrial sectors throughout the country. Alloy Steel Grade 11 Slatting Coils have several advantageous characteristics, including high strength, compact design, size precision, and more. The supplied Alloy Steel Quality 11 Perforated Coils is manufactured under the supervision of technical professionals using the highest grade stainless steel and cutting-edge technologies.
These Alloy Steel Gr. 11 Plates are thoroughly checked for quality before delivery. Alloy Steel Gr. 11 Coils is used in the petrochemical, gas, and oil sectors. They demand a pressurized steel vessel that works well at higher temperatures, and the materials are well suited to applications. We offer Alloy Steel Gr. 11 Perforated Coils to our customers so that they can customize their orders as per their required standards.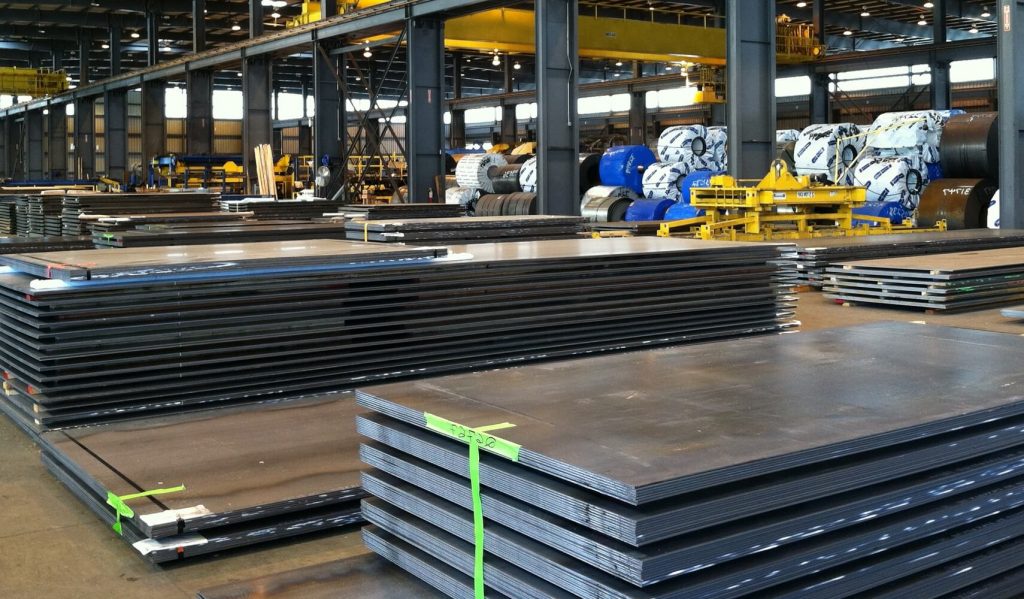 Bhavya Steel is a renowned trader and manufacturer of Alloy Steel Gr. 11 Sheets Plates Coils, which are fully developed to maximize surface area and achieve high tube efficiency. We are concerned about the quality of our products, and we pay close attention to even the smallest aspects. Each order is packaged to the customer's specifications, including export preparation (wooden case, pallet).
All shipping documentation is included with the Alloy Steel Gr 11 Sheet, Plate, and Coil from the factory to the customer. First, an experienced sales representative visits the client to examine the volume/weight of their goods and informs them of the necessary packing and documentation. Bhavya Steel is a reliable industrial product manufacturer.
We are supplying products to customers all around the world at a competitive price. We manufacture Stainless Steel 409 Coils from premium-grade raw materials. The product is manufactured on our state-of-the-art equipment. We design a solid structure of Stainless Steel 409 Coils that is both strong and has the required characteristics for various applications.
Stainless Steel S40900 Coils are made of ferritic steel, which is frequently utilized in high-temperature applications. It is a coil with a high chromium content that has outstanding mechanical and weldability features.
The stable content of niobium and titanium exhibits high-temperature corrosion resistance, higher oxidation resistance, and easy processing, among other characteristics. It is used in automotive applications for excellent performance. A large assortment of Stainless Steel 409 Coils is available from us, with excellent tensile strength and corrosion resistance.
Bhavya Steel is a prominent manufacturer and Stainless steel 409 stockiest in Mumbai, well-known for its outstanding features. Stainless steel sheet manufacturers ensure that all materials utilized are of the highest quality. The professional team even uses the latest technologies to produce these sheets. Additionally, various quality checks are conducted, including the following:
Finally, the AISI/SS 409 Sheet is packaged in bundles or wrappers to protect them from further damage. We, Bhavya Steel, the largest stockiest of stainless steel 409 coils in Mumbai, ensure Stainless Steel 409 coils' safe transportation to our customers.
We have experience with shipping sales and delivering products in the minimal time possible. To protect the goods during delivery, we wrapped them in a thick layer and packaged them in a case; we also wrapped the case with suitable strips to keep it stable throughout the shipping process and prevent damage.
About Us
India's Bhavya Steel is one of India's leading exporters and Stainless steel 409 stockiest in Mumbai, supplies both domestically and internationally. We have over 15 years of working expertise in the furnace and heater industry, food processing, and automobile construction. Our main goal is to ensure top quality.
Our motivated employees and solid infrastructure allow us to maintain high-quality standards. Each order includes a Materials Test Certificate to confirm the quality of the materials. We provide the best services regularly to the public, private enterprise, and government organizations at the most affordable costs.
The Best Quality Alloy Steel Grade 11 Suppliers