Stainless steel is an alloy composed of many different metals. It is more durable and stronger than the constituent parts. Engineers have developed a variety of stainless steel alloys by altering the proportions of different elements within the alloy. Each alloy has its unique properties and applications. You are currently faced with the issue of reliably and cost-effectively meeting the growing stainless steel demand. As a result, you'd like to engage with a stainless steel stockist, supplier, or distributor who has years of industry experience and who will assist you professionally and effectively throughout the procurement process. Bhavyasteel provides guidance and assistance throughout the stainless steel procurement process.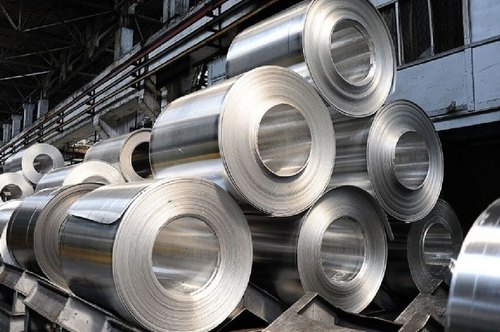 How Do You Determine The Quality Of Your Stainless Steel?
Unless you are a stainless steel stockist and verify the processing facility where the steel is procured to ensure that no corrosive materials are generated, you will never know for certain whether the crafting of your stainless is of the best quality. Therefore, your best strategy is to start with high-quality stainless steel material from a reputable company.
Austenitic stainless steel is nonmagnetic stainless steel that is extremely corrosion-resistant, which is extremely crucial if you're cooking on it. A completely magnetic stainless steel product will corrode and will not last very long if it does not contain nickel to stabilize the alloy during the manufacturing process. Numerous testing procedures can evaluate the performance and qualities of SSgrade like stainless steel 304 price.
Magnetic stainless steel is found on the outside of some high-quality stainless steel. This makes it appropriate with induction cooktops, which heat cookware via a quickly charged electromagnetic field. For excellent heat conductivity, a high-quality stainless steel Manufacturer utilizes three layers of metal:
Austenite steel inside
ferrous steel on the outside
an aluminium layer placed between them
Lesser-quality stainless steel has only one austenitic layer.
What Is The Best Way To Procure High-Quality Stainless Steel Products?
To select the best stainless steel stockist, you must first know what you sell. Be sure to research the steel you plan to use, including the type, grade, manufacturer, and so on.
A. Recognize The Distribution Channel For Stainless Steel:
There are several ways to pass a product from stainless steel Manufacturer to retailer. A wholesaler isn't always the best option for you. You would have different options to choose the appropriate person in the supply chain to assist you.
1. The Manufacturer –
Typically, major organizations purchase items directly from manufacturers. However, you can contact stainless steel manufacturers online, where the largest network of stainless steel stockists, suppliers, or distributors are available.
2. Importers, Exclusive Distributors, and Suppliers –
A business would outsource the stocking of its products to a stockist, importer, or exclusive distributor with warehouse facilities. Additionally, they distribute the products through regional distributors. They receive a small percentage of the revenue to keep the product for themselves.
3. Get In Touch With A Wholesaler –
To locate wholesalers in your area, visit the manufacturers' websites and search. A good company's website will usually include a wholesale directory of available products. Alternatively, you can use Google to search for stainless steel products based on their location. Then, call them once you get their number.
Inquire about their minimum order requirements,
Wholesale unit prices, and
The geographical location they will supply.
B. Make A Specific Inquiry:
Stainless steel products are available in various forms and are used in a wide range of applications. If you have a specific type, size, or grade in consideration, talk with the stainless steel Manufacturer to determine whether they can accommodate your requirements. Be specific since this will aid in the improvement of your search criteria and help you avoid the wrong orders, inconvenience, or associated expenses.
C. The B2B Marketplaces:
B2B marketplaces are web programs that interconnect buyers and sellers of large quantities of products at reasonable prices. Bhavyasteel is a marketplace for both businesses and consumers. You can also search online forums and portals for the ideal choice.
These are some suggestions for finding a reliable stainless steel stockist, supplier, or distributor. Use them to suit the stainless steel product requirements with quality, accuracy, and convenience. Bhavyasteel is your trusted stainless steel procurement partner. It will assist you throughout the entire process, from placing your order and receiving your goods on-site.
How to Procure Good Quality Stainless Steel?